Products Reinvented: 10 Beautiful Designs Made with 3D Printing
Airgora Editorial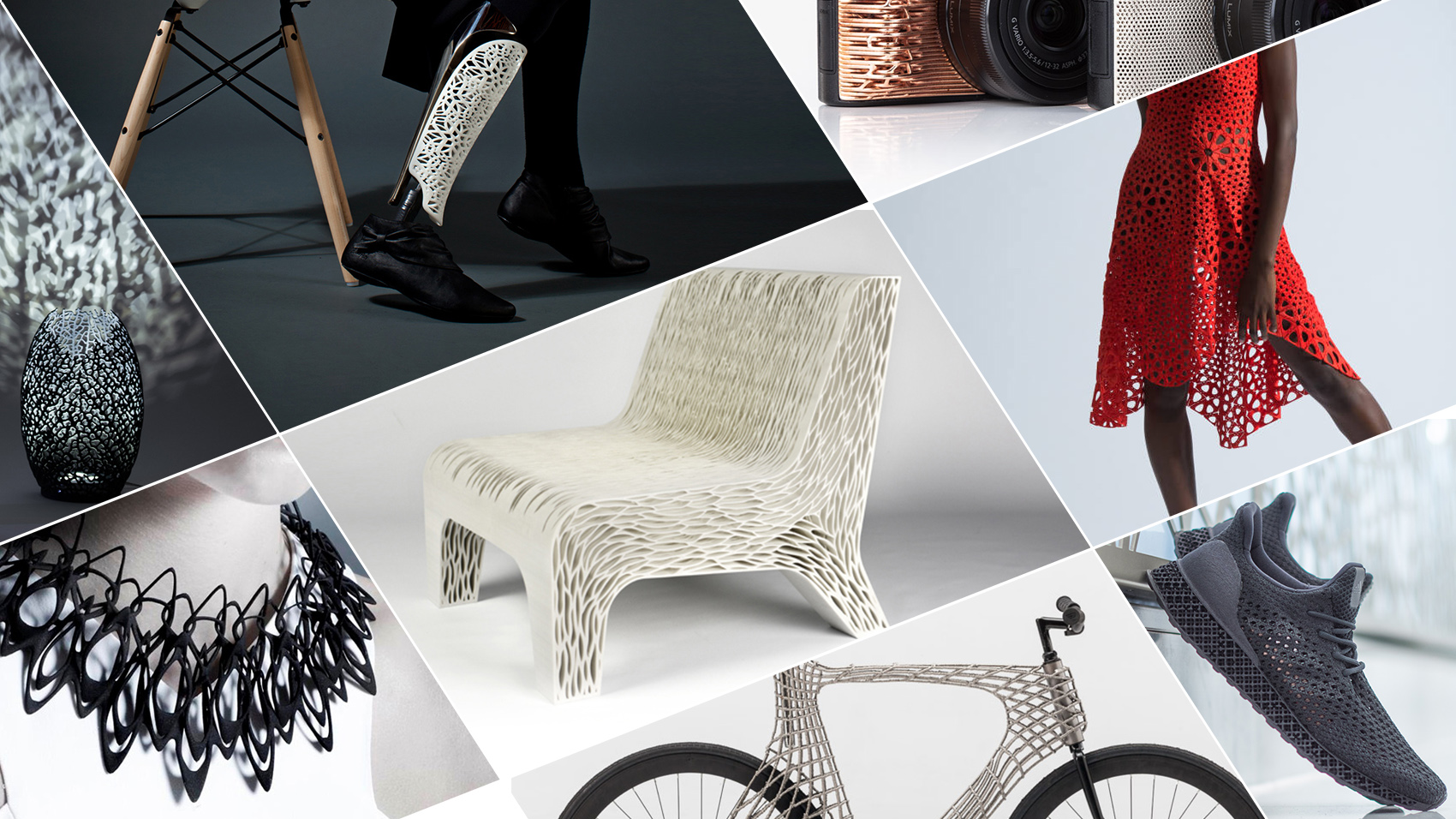 In terms of production and manufacturing, 3D printing is still in its infancy. However, the implications for this advancing technology are far reaching, and in the near future, we expect to see additive manufacturing on a mass scale, leading the way for sustainable, well-designed products with affordable price tags. In the meantime, there's already plenty of cool design to ogle that has been 3D printed. Below are some of our favorites.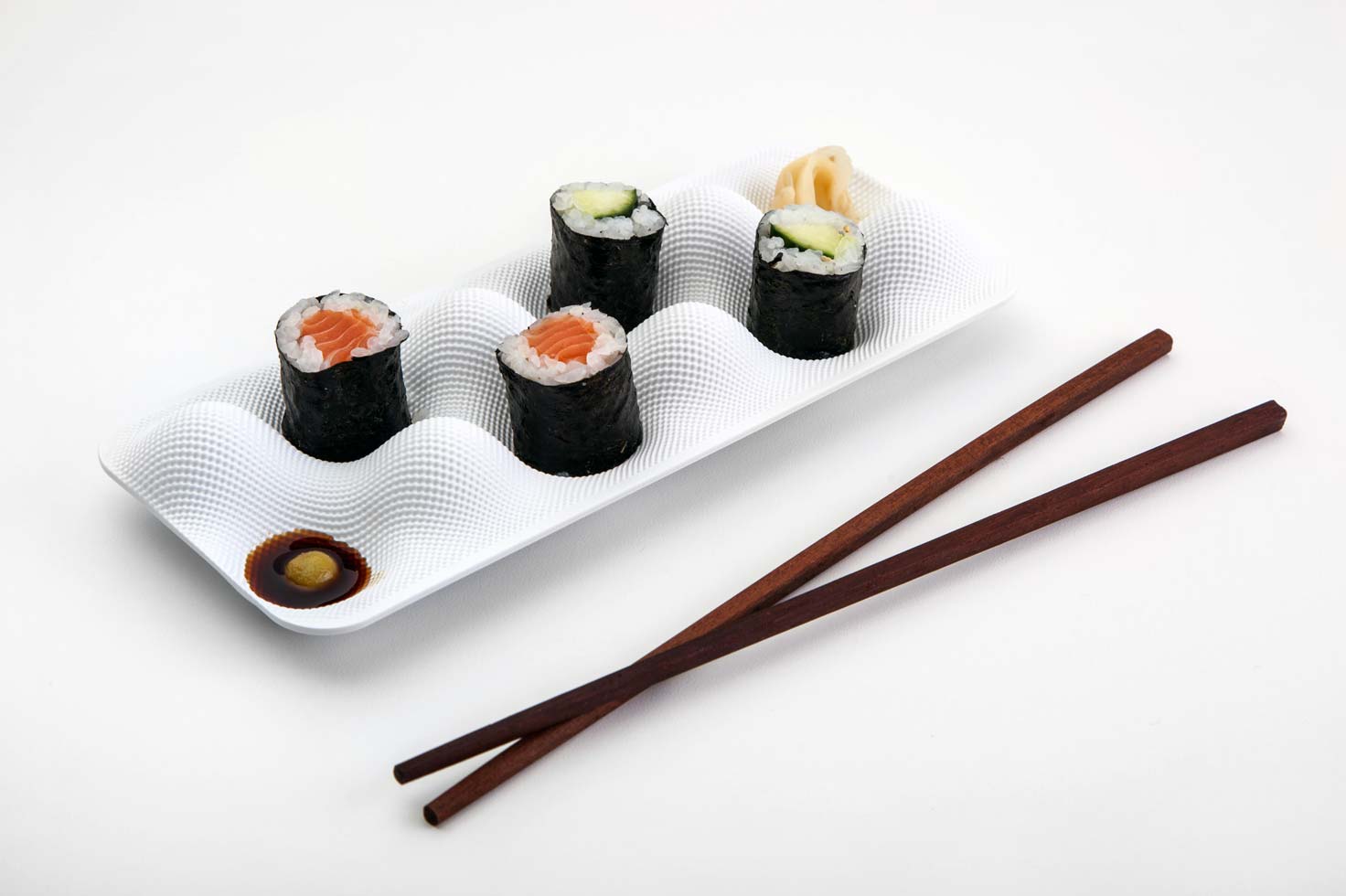 Designed by WetelOberfell, the Eggwave is an excellent example of a design that is beautiful in its simplicity and utility. It consists of two interlocking pieces that can be adjusted to store various numbers of eggs, and is notable in that it perfectly illustrates the ability to use CAD software to create a mass produced product economically while bringing a sculptural quality to an everyday product.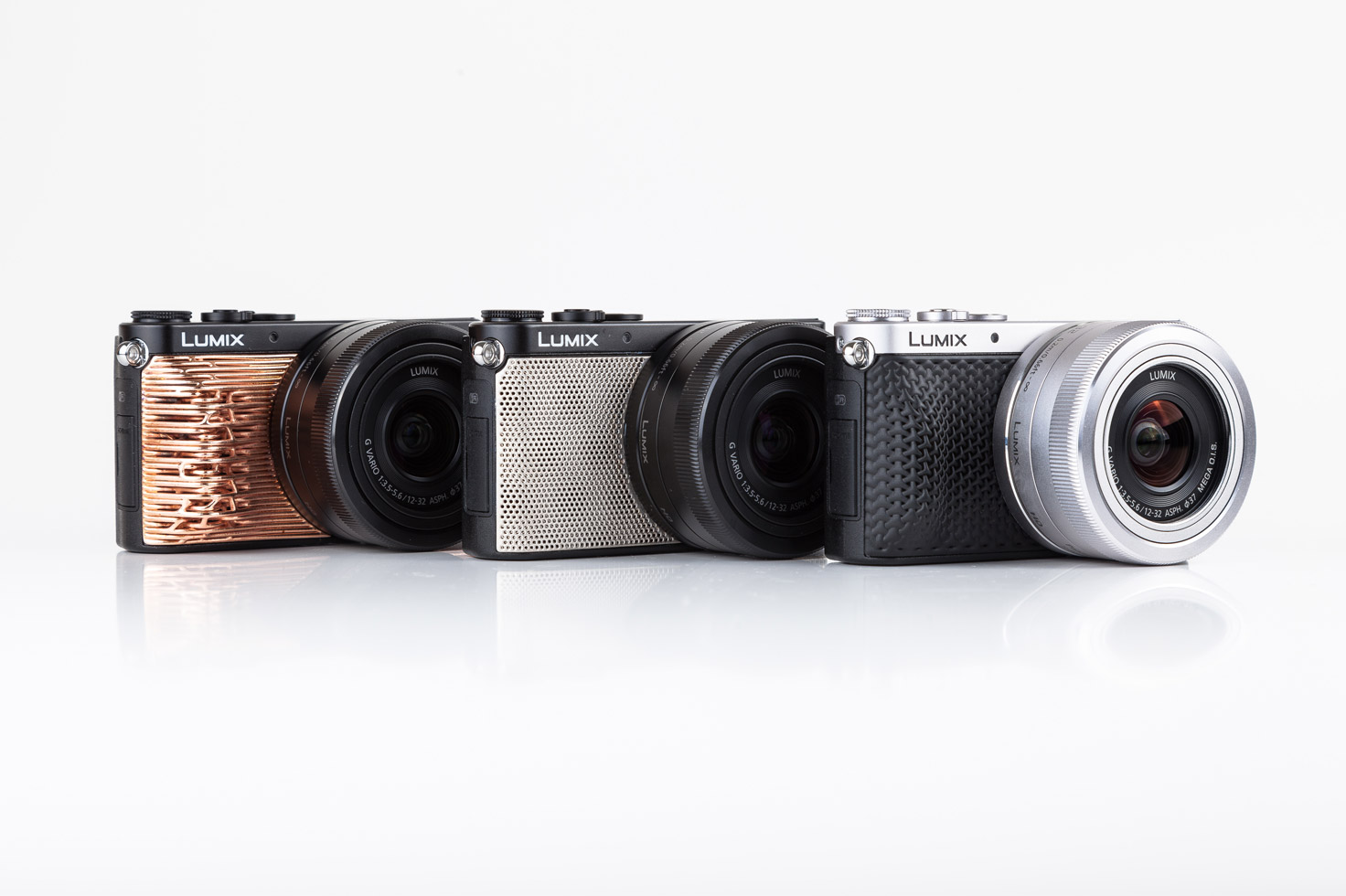 Inspired by the various art epochs, WertelOberfell designed three super thin (0.5mm) and durable 3D printed pieces for the ultra small Panasonic Lumix DMC-GM1. The art nouveau piece is copper-coated and adopts an organic "root-like" structure, modernism features a minimalistic and geometric hole pattern in silver nickel, and digitalism shows off a three dimensional weave pattern. The pieces (which also improve the ergonomics of the camera) are affixed after "de-leathering" the face of the camera.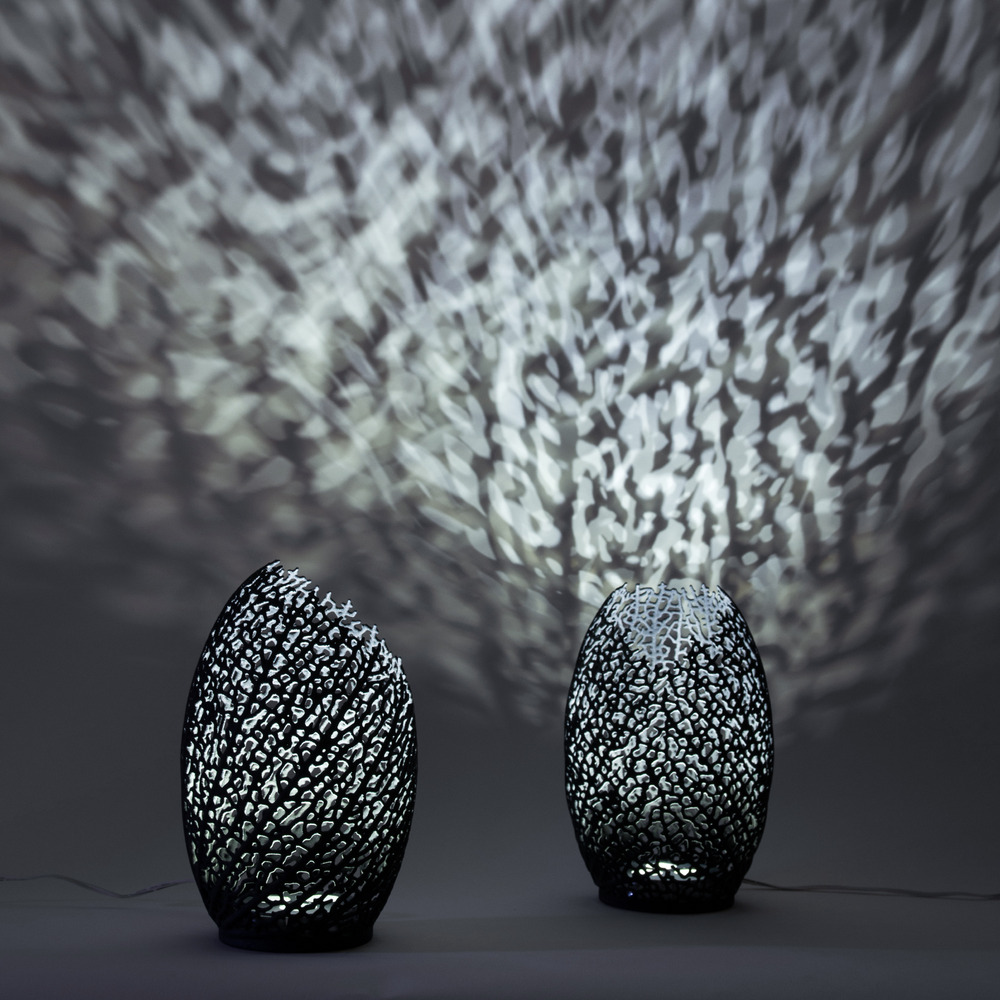 In terms of 3D printed products, lamps are actually relatively easy to come by, but the Black Hyphae Lamp by Nervous Systems stands out in the crowd. The design of the lamp is inspired by how veins form in leaves and results in beautiful projected patterns of lights and shadows on the surfaces around it. Priced at $300, this is one of the few items on our list that you can actually purchase.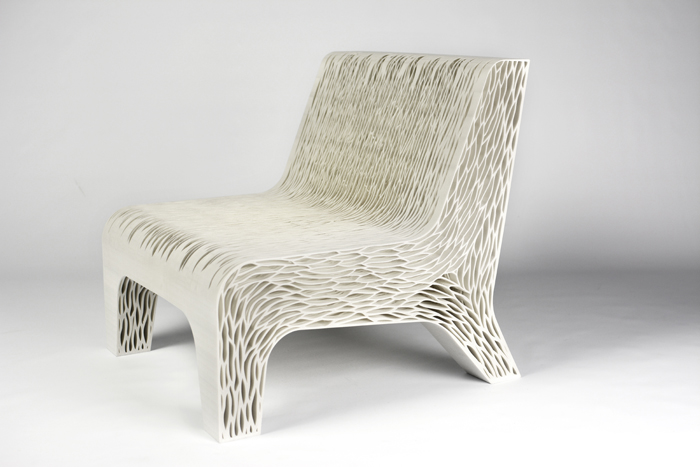 Driven by the desire to create more sustainable soft seating, designer Lilian van Daal created this chair as her graduation project. Traditional production techniques make it difficult to recreate the complex structures found in nature in a sustainable way. 3D printing on the other hand makes it possible for a product to be created from one material in one factory, while retaining the properties of various materials.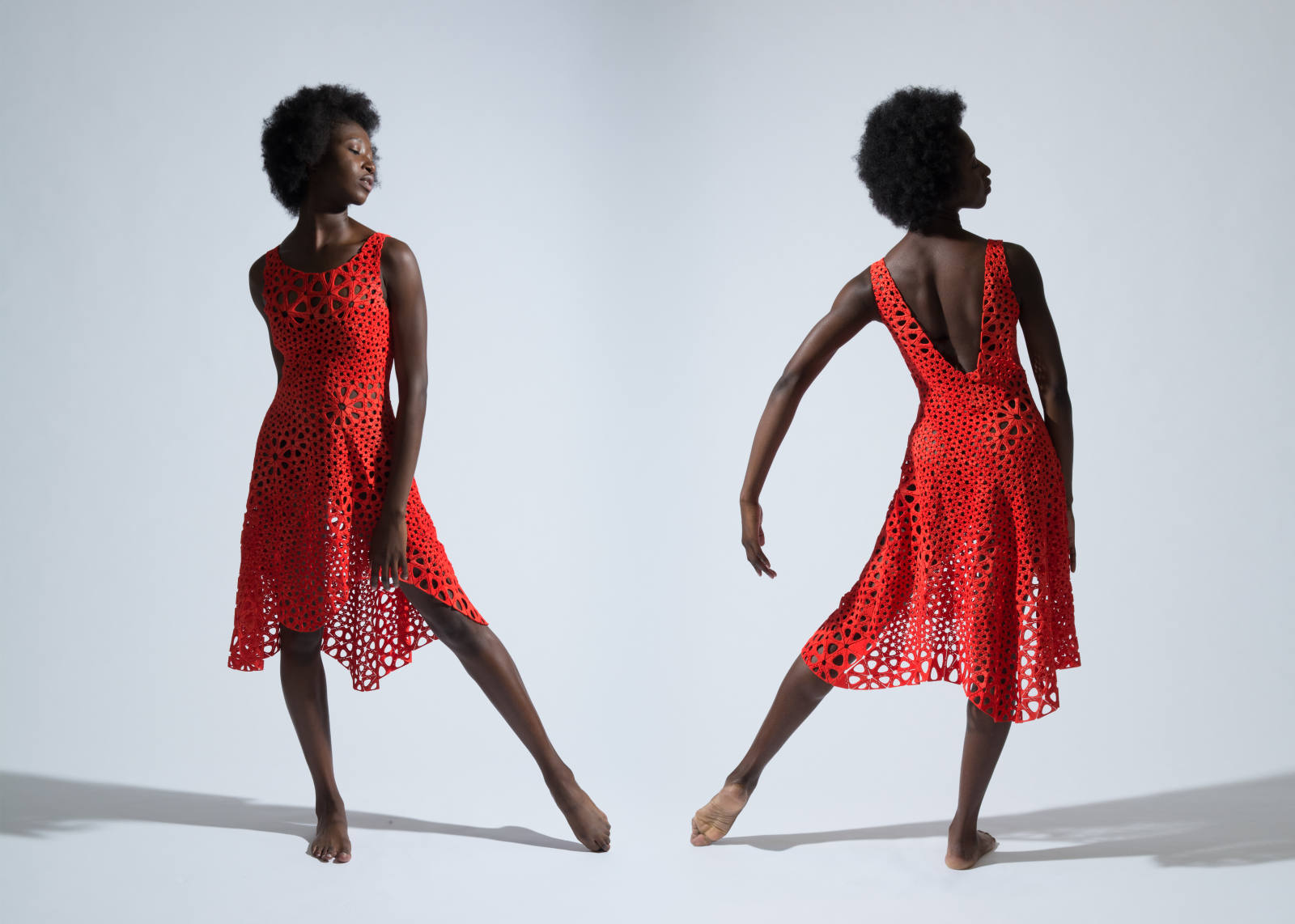 Designed by Nervous System, this custom fit dress represents a new approach to textile manufacturing. Using body scans and 3D printing, Kinematics garments are created to match the three-dimensional nature of human bodies. The Kinematics Dress is included in the permanent collections of the Museum of Modern Art and the Cooper Hewitt, Smithsonian Design Museum.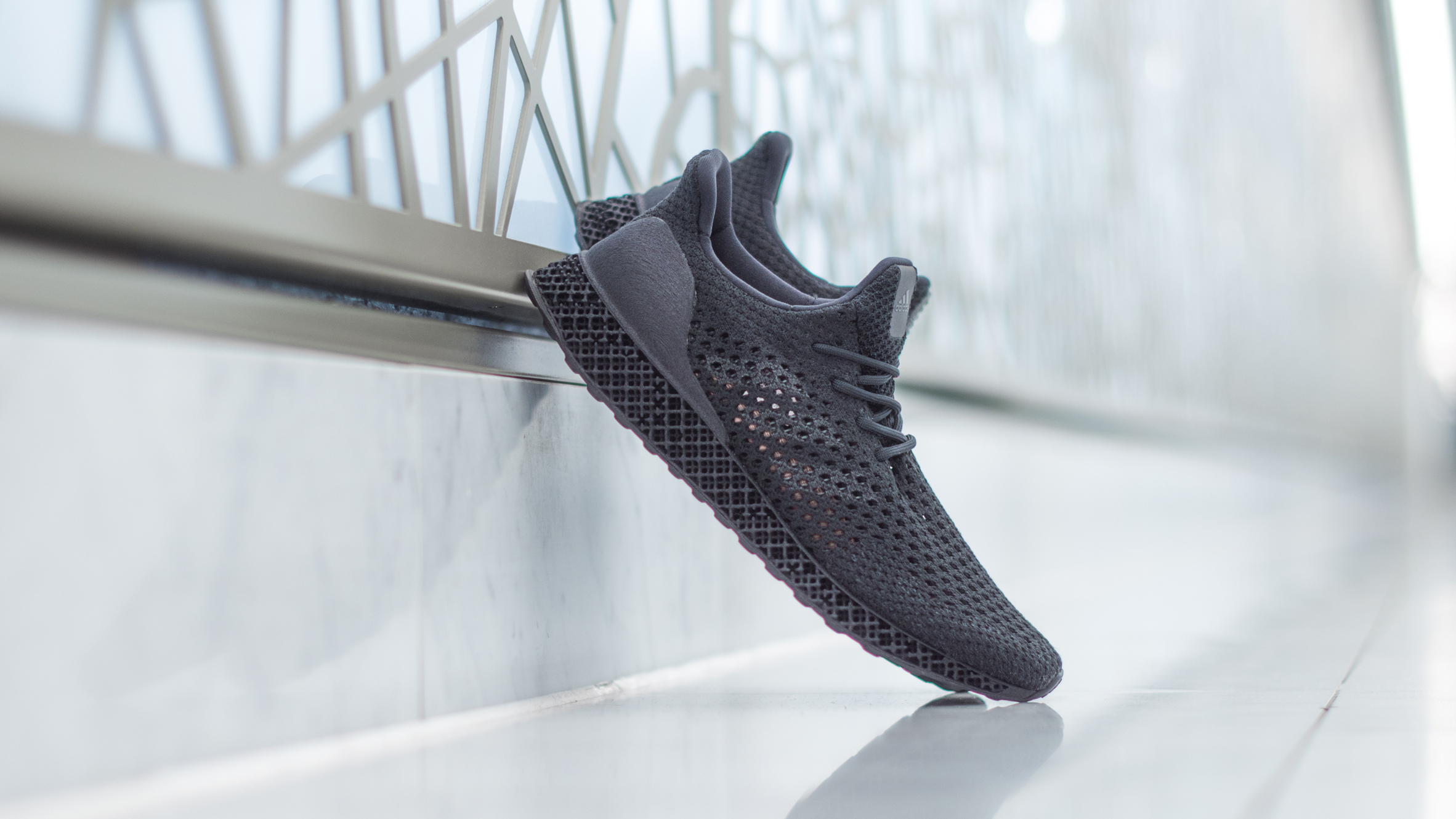 In an effort to effectively compete with Nike in the United States, Adidas is stepping up its efforts in customized shoe creation. Thanks to the seamless and customizable nature of 3D printing, the 3D Runner offers superior fit, elasticity, support and performance--not to mention a slick style. This shoe made its first appearance at the Rio Olympics in 2016.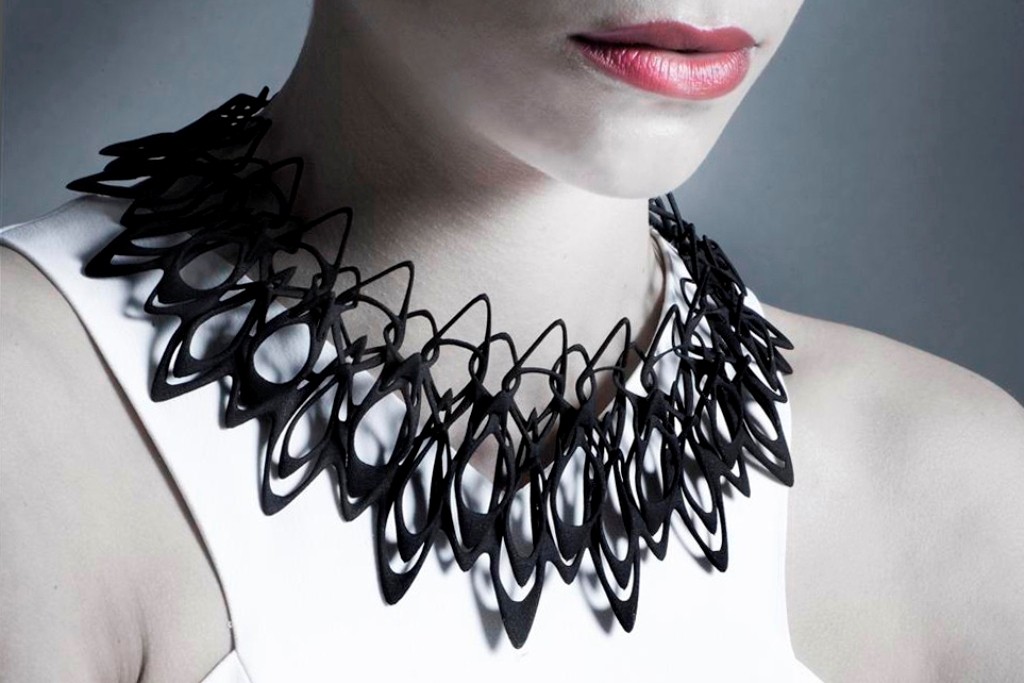 Jenny Wu draws from her avant-garde architectural work to create the designs found in her LACE line of 3D printed wearables. Using the latest in 3D printing technology and materials, including everything from nylon to metals like gold, Wu crafts intricately-designed jewelry pieces. The Stria Necklace (made from nylon) features interlocking elements to offer a bold statement on the body.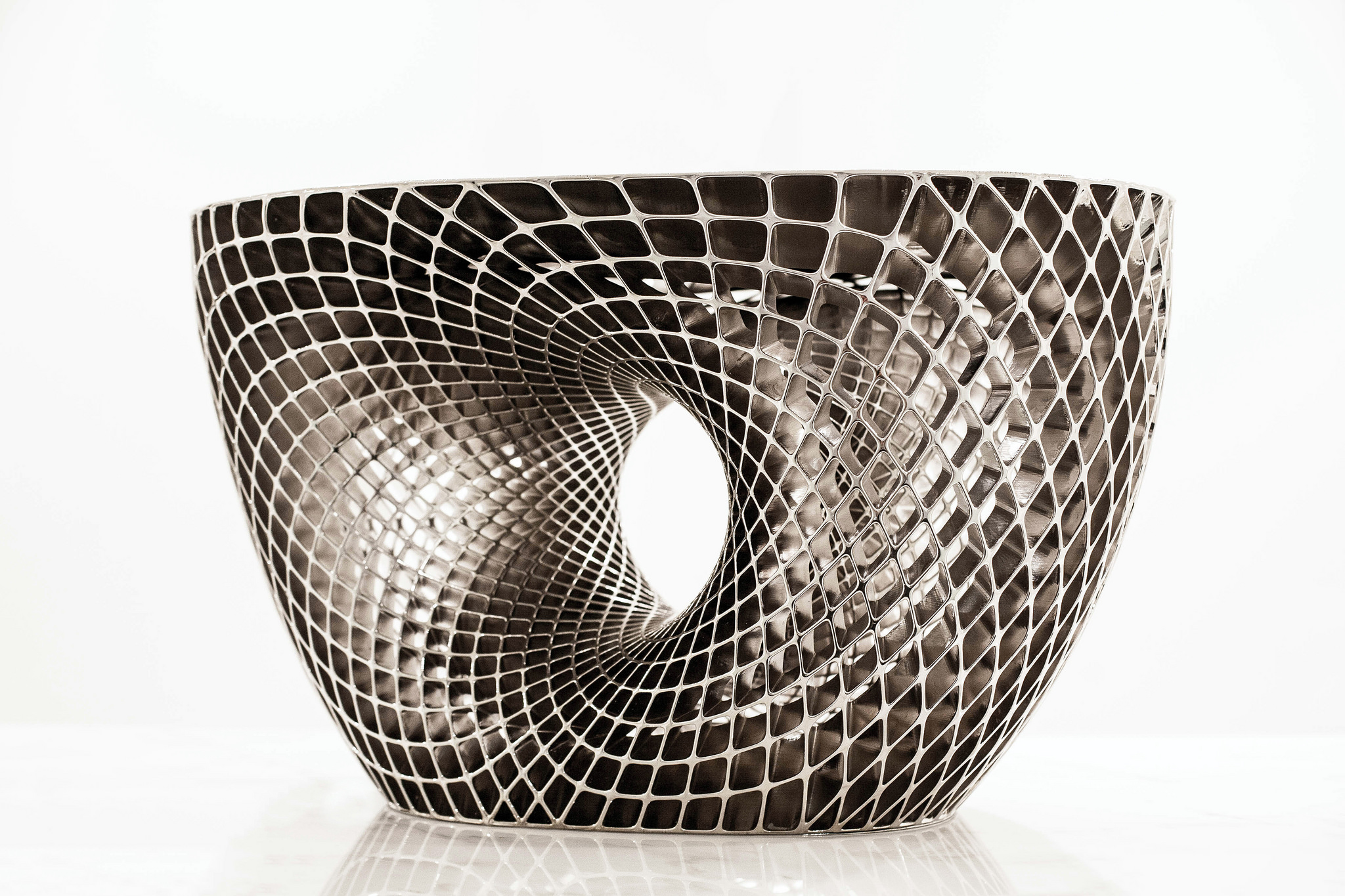 The Rhodium Avoid Table is designed by Janne Kyttanen, who is perhaps one of the best known digital sculptural designers working in 3D printing. Influenced by Lie sphere geometry, this table features a complex diamond structure and is plated in rhodium. Avoid aims to be a harmonious union of form and function, toeing the line between sculpture and furniture.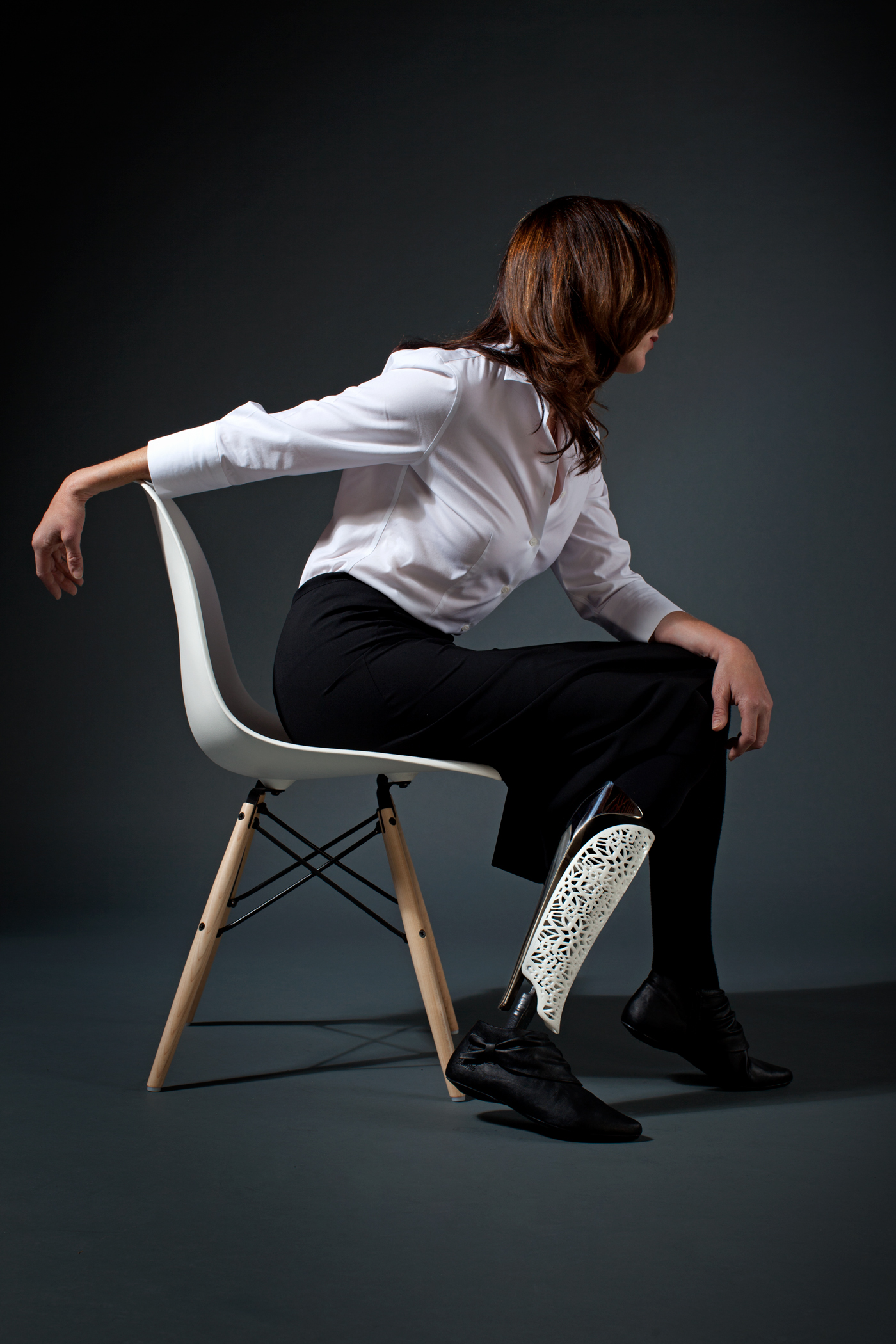 Designed by Scott Summit, Fairings were initially created as an art and social experiment. Using 3D printing, Summit was able to create prosthetic legs that offered the personalization of a bespoke fashion product while simultaneously recreating the body symmetry of the wearer. As a result, athletes played sports again and other amputees showed off (rather than hid) their legs again.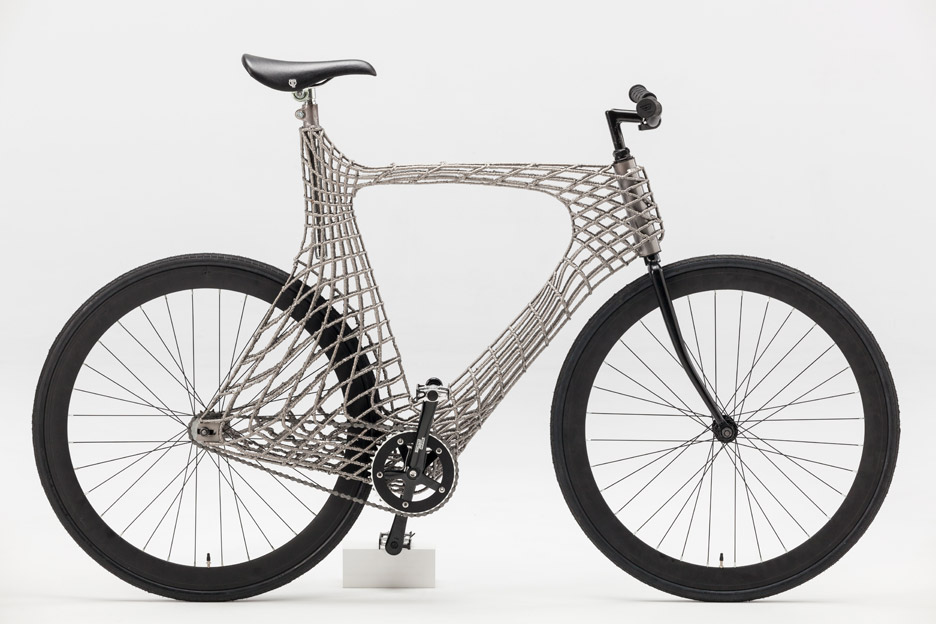 Designed by a student team from TU Delft as part of a research project, the Arc Bicycle was brought to fruition by the team at MX3D (who are also building a 3D printed bridge in Amsterdam). The team used a unique robotic arm to weld to bicycle's metal lattice frame, which weighs about the same as a standard steel bike frame.
What to read next