Eight Cool Designs for Cool Dogs
Airgora Editorial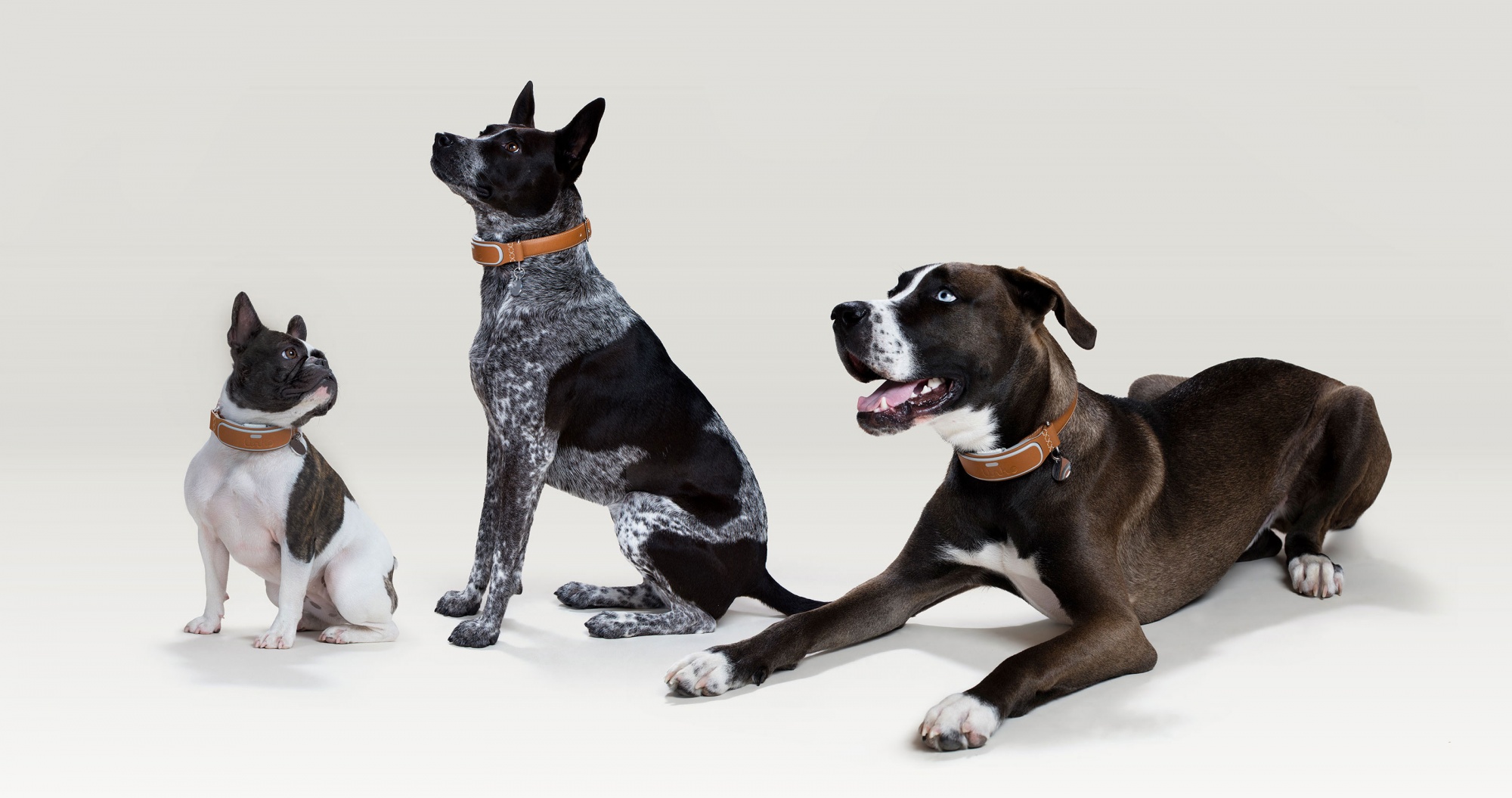 Although we may not notice it in the more mundane aspects of our daily activities, design is a huge part of our everyday lives--and that extends to our furry friends as well. In recent years, we've seen loads of innovation in products for dogs, from smart connected collars to seriously slick houses to cute and cozy beds. Below are eight of our faves from across the web (and the world).
Pote BBung-a House (Fish House)
We're totally smitten with the whimsical look of Korean design company Pote's BBung-a House ($730), which is modeled after a fish skeleton and perfectly sized for the smaller pooch in your life. The design is minimal and modern, with some customization options for the wood color and interior bedding. The "Fish House" is handcrafted from eco-friendly birch plywood and made to provide shelter in a space of "playful gaiety." What's not for a dog (and her human) to love?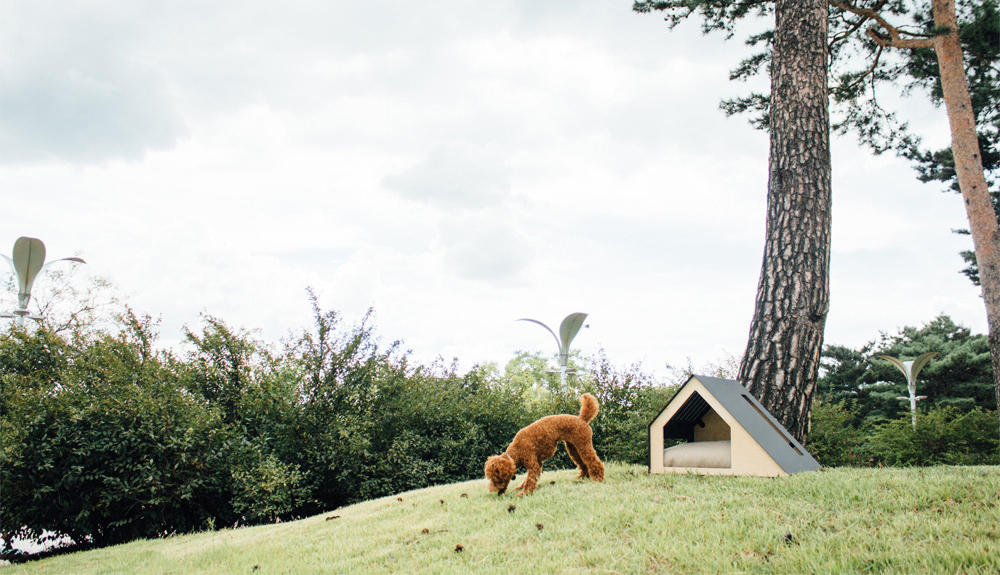 Another dog-friendly designer out of Korea is Bad Marlon, which in addition to creating some ludicrously stylish doggy fashion, offers up some super sleek outdoor doghouses. Our favorite might be the Deauville House ($328), with its clean, angular lines and slender rectangular cutouts that let in a lovely amount of natural light. We're willing to bet your pup will love soaking up just the right amount of sun in this abode.
Among other things, we hope you've made your way to Airgora from some design inspiration. And what better way to channel that inspiration than into a project for your best friend? If you have reasonable construction skills--plus $30, about seven hours, a circular saw and a cordless drill--you've got everything you need to create this cool and crafty geometric dog house.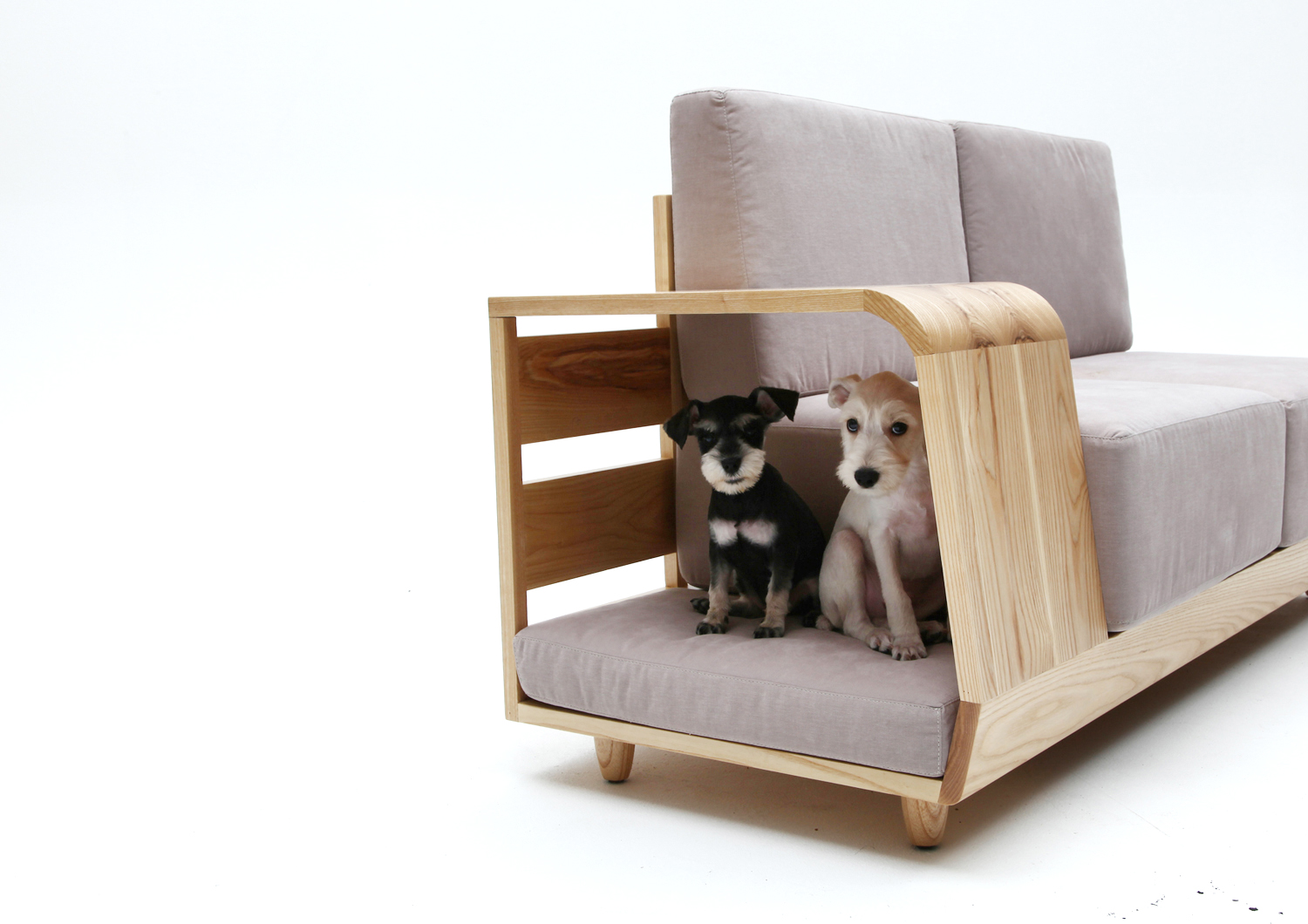 We're really hoping this symbiotic design by m.pup goes from concept to reality in the near future. The Dog House Sofa by Korean designer Seungji Mun is the first design by the "emotional pet furniture" brand, and you can color us impressed. This compact sofa includes a built-in dog bed on one end, with a gap that allows Fido to easily crawl up onto the couch with his humans. The compact two-seater sofa is constructed of ash wood, with the fabric to be determined.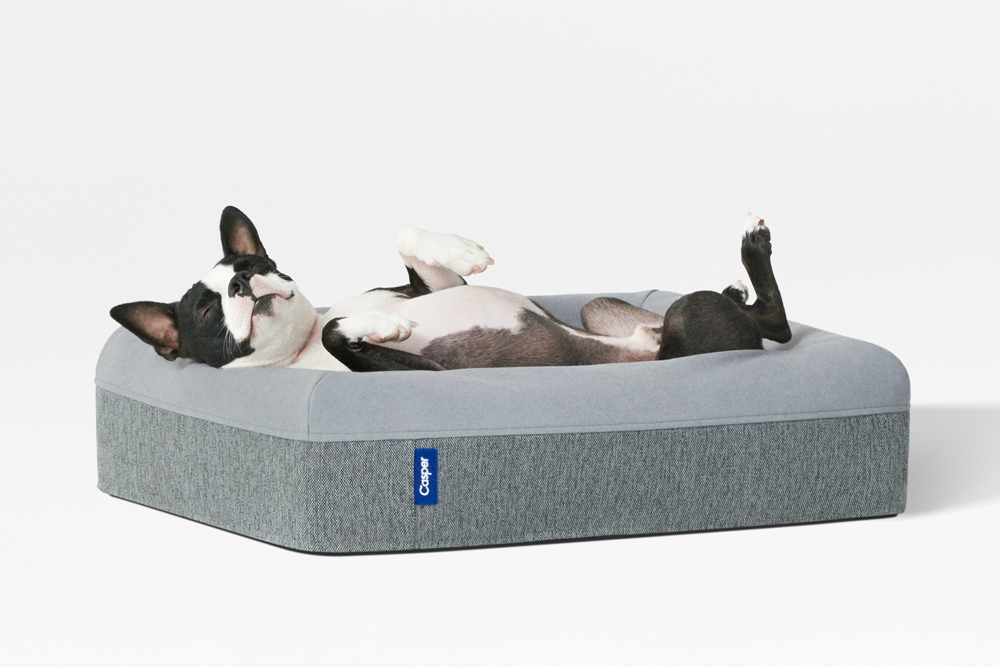 This Dog Bed (starting at $125 for a small) looks so comfortable that we want to curl up on it. It's clear the folks at Casper put a lot of thought into the design, using pressure-relieving memory foam and durable support foam to create a bed that provides the best ergonomic support for your pooch. They also recognized that dogs like to have a sense of protection while sleeping and built in a raised edge to provide for that. As a unique and intuitive final touch, they built the bed surface using a texture that feels like loose dirt for dogs to dig into before laying down--an instinct they inherited from their wild ancestors.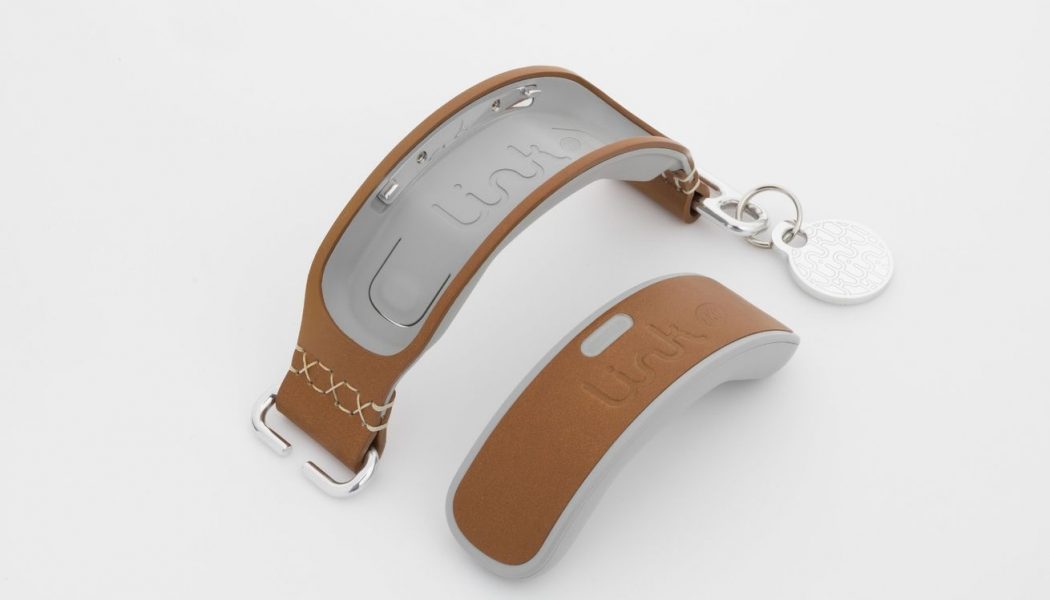 The Link AKC Smart Colla ($149) takes your connection with your companion to the next level. Designed by Astro Studios, this stylish canine neck ware is functional as well as fashionable. A built in GPS tracker allows you to monitor your dog's location, and the training feature lets you reward him with positive reinforcement via sound. Additionally, the complementary app provides activity tracking (so you know how much exercise your pup's getting), and lets you track vet records and appointments as well as capture a visual scrapbook of the adventures you have together.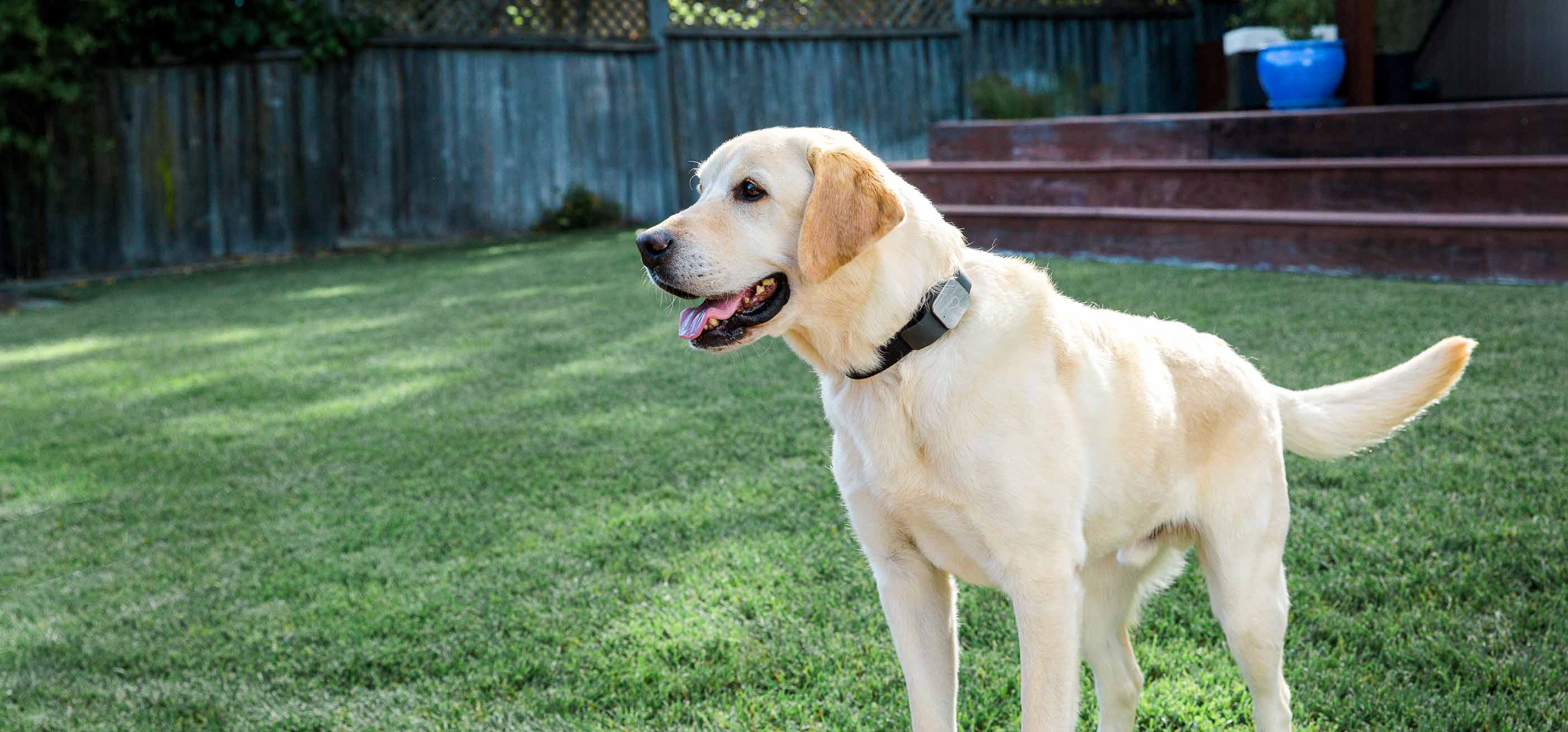 Whistle by Enlisted Design was one of the first wearables designed for dogs, and for that it deserves props. It offers a simple yet slick design and live GPS tracking at a very user-friendly price ($49). You can set up a designated safe zone for your pup and receive alerts if he wanders outside the zone. This smart collar also lets you monitor activity and (using the app) ensure it's in the healthy zone for your dog's size, age and breed. And you can add various caretakers (pet sitter, dog walker, and so on) to his profile so everyone's on the same page.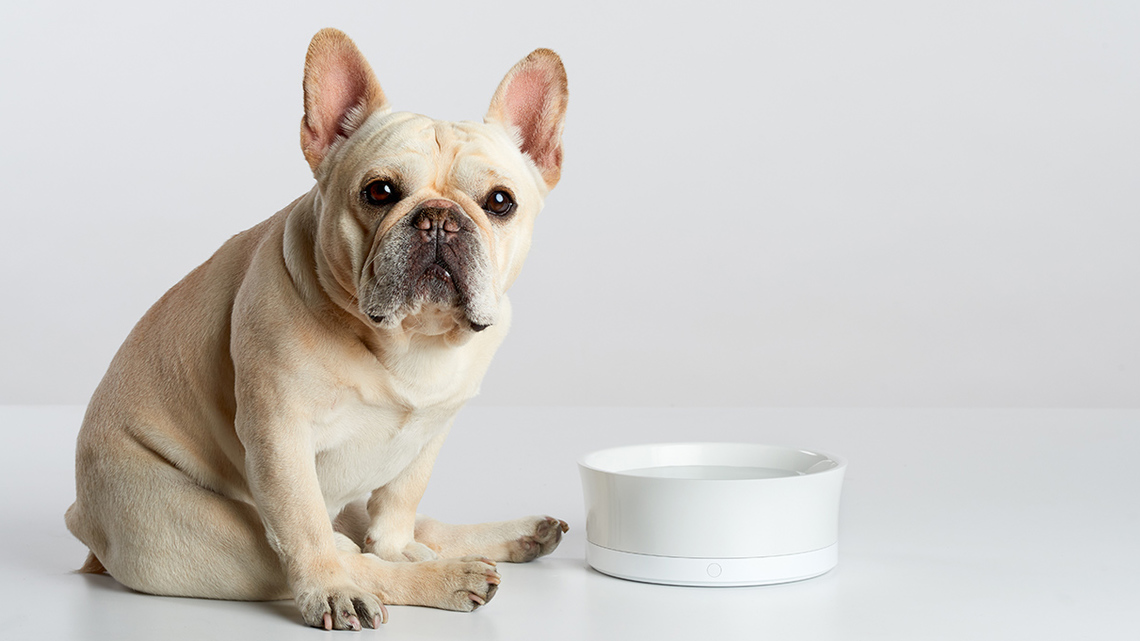 The Obe ProBowl designed by Matter is a perfect example of a product designed to make your life easier as a pet-owner--and that's something we can definitely get on board with. Due to hit the market this spring, the ProBowl ($109) is a dishwasher-safe bowl that attaches to a connected base that tracks your pup's eating and drinking behaviors and alerts you if habits change. In particular, excess drinking in dogs can be an indication of health problems, so this information could be critical to your pooch's well-being. The bowl can also automatically reorder food from Amazon, which is just a nifty little feature to save you time and effort.
What to read next