Lessons on Running a Successful Creative Business
Airgora Editorial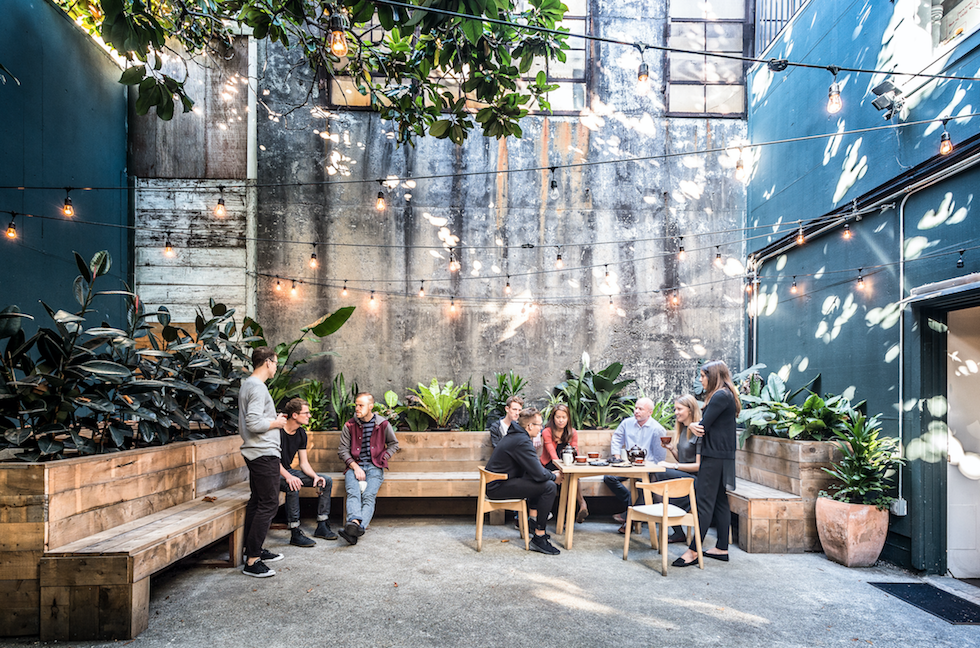 Growing up, Max Burton was surrounded by art and creativity. His mother was a fine artist, and his father was an architect and educator. As children, he and his three brothers were always painting, making things or inventing things. The family also knew many people in the creative world, so it wasn't uncommon for them to holiday with the likes of Norman Foster. But even at a young age, Burton recognized that being in the arts world could be financially challenging, so he didn't always want to be a designer. In fact, at one point, he got into geology.
But during his final year in high school, Burton's mom invited a friend over for a dinner, and that changed everything. "He was an industrial designer and he explained what he did," recalled Burton. "He said it was a mixture of inventing things, drawing, making, and these are usually everyday objects that people buy and use, I knew instantly that this was exactly what I wanted to do. It's perfect!" And thus began Burton's path as a designer.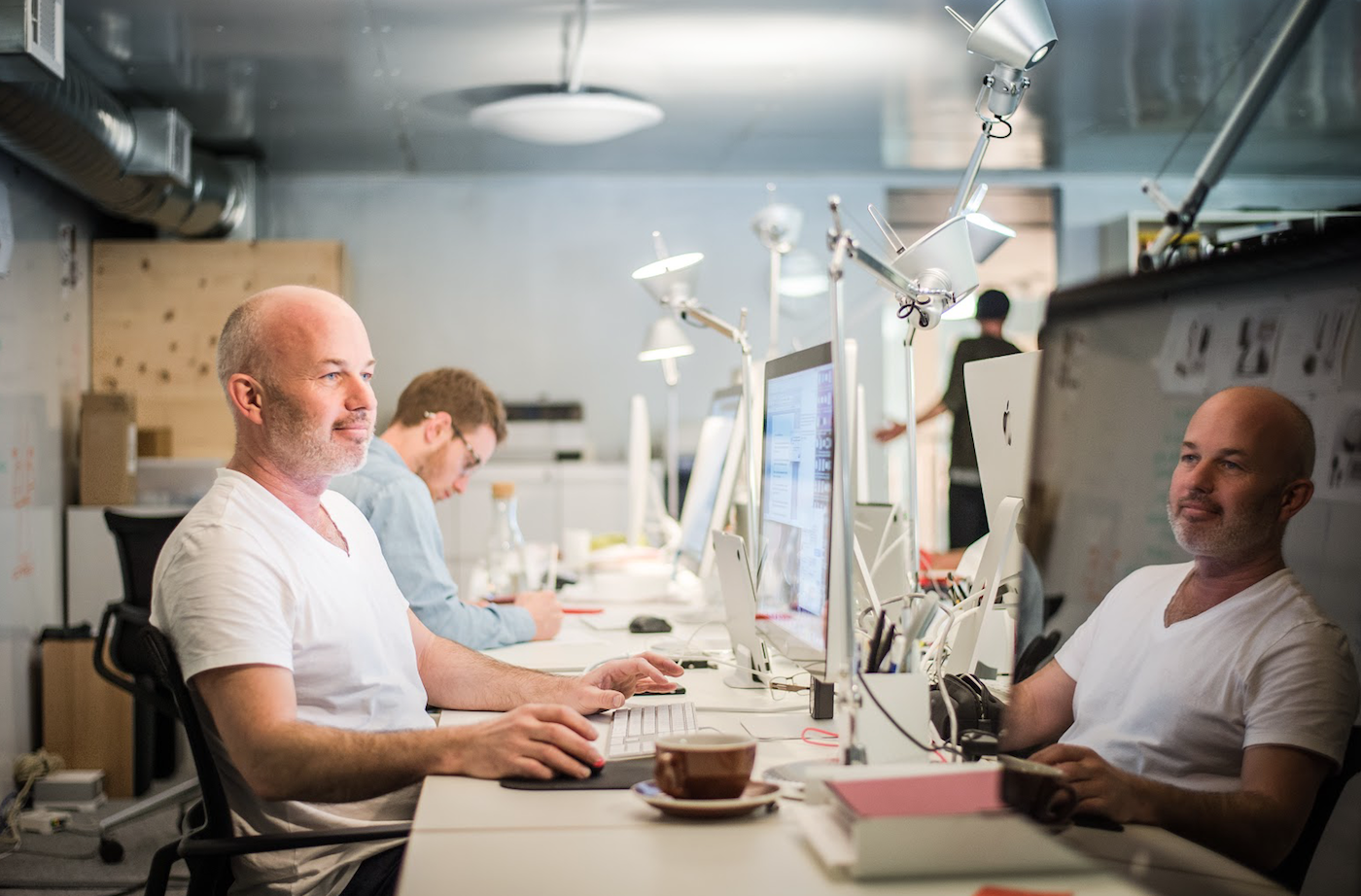 After getting his master's degree in industrial design at the Royal College of Art, Burton joined Smart Design in New York where he helped design products for companies such as HP, XM Radio, Microsoft and Timex as well as housewares for OXO. He next joined Nike as Creative Director of the Timing & Monitoring Group and and then Tech Lab, where he played an integral role in getting Nike+ and the FuelBand off the ground. The experience of working in wearable tech helped him in his next venture at frog design where he landed the job to create My Magic+ and Disney's MagicBand. But, Burton always had aspirations to start his own business, and in December 2012, he founded his own design firm, Matter, which now employs about 25 people. We recently caught up with Burton in his San Francisco studio to talk about the state of design, the lessons he's learned from starting a business, and more. Here's an excerpt of our conversation below:
What were your founding design principles for Matter?
I wanted to create a company that I wanted to come to work to everyday. For me, doing great, fun work is the number one priority. The second priority is having a great culture and a fun place to come where everybody is treated respectfully. Matter is a very flat organization. Physically, even the space should be inspirational. I didn't want to work in a corporate kind of environment anymore. Those were the main motivations.

I also thought there was an opportunity in the market for a firm to focus on this convergent design of physical and digital design. Certainly, there are other companies that speak about this, but in reality, they are so focused on strategy work and vision work that they're not doing so much. I really wanted to focus on "thinking and doing."
We want to make products that come to market — things people use everyday. I don't think there's any point in being a designer if you don't have aspirations to having things get made.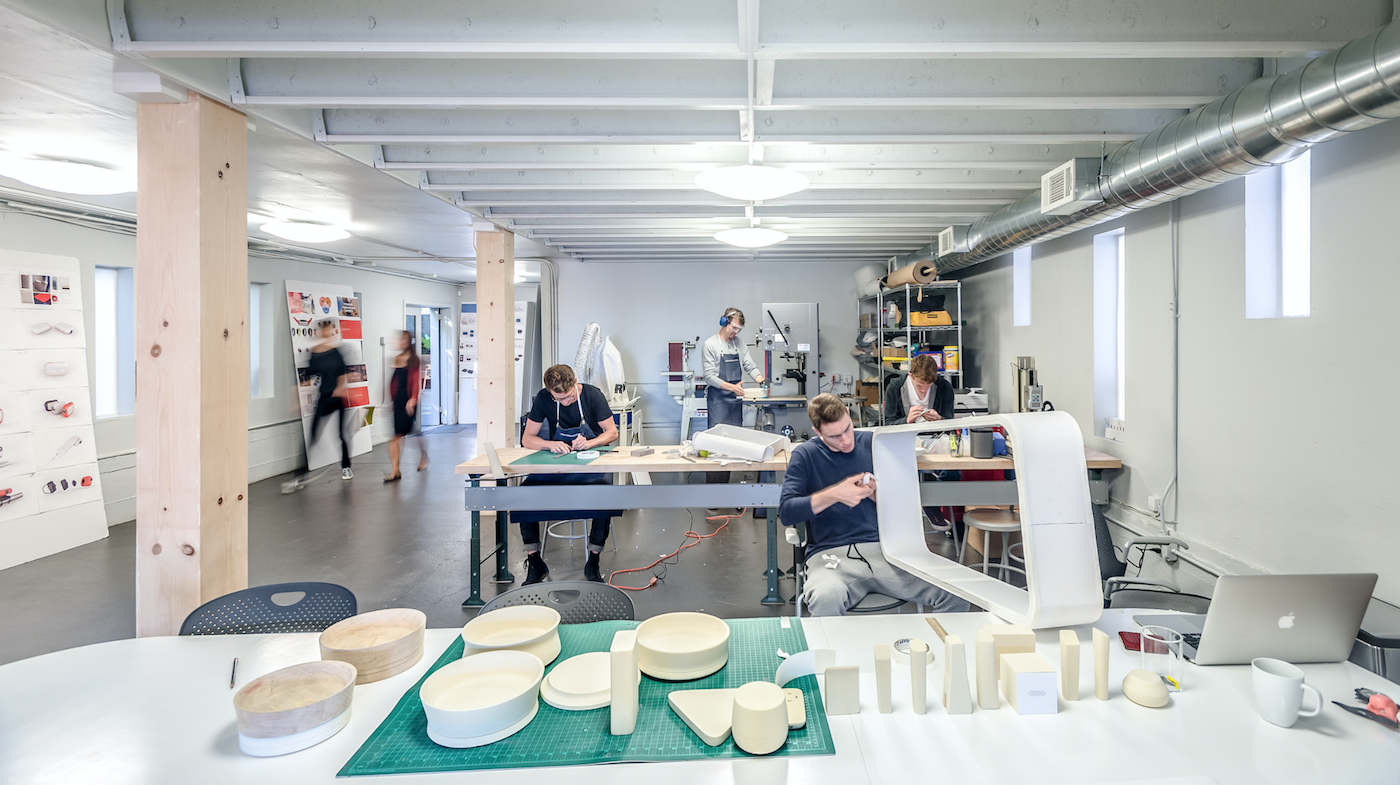 Our other big advanatge is our overheads is lower, so it means we can take on small or "start-up"projects — projects that the larger innovation firms can't afford to take. I do these small projects because they're often fun, with interesting, unusual startup people with some crazy ideas.
After work in the tech sector at Nike and working at agencies, where do you see Matter fall in that spectrum?
A lot of my experience is coming to bear here — wearable technology, the Internet of Things, connected devices, system design, and we're also doing fairly large — similar to Disney — projects that are about service design.
The hospitality industry is actually a fairly revolutionary place to be in right now because there is an opportunity to create a networked physical space with people going through spaces wearing a piece of technology. Other areas that are adjacent to the hospitality industry and I belive are ripe for user-based innovation are hospitals, schools and universities, museums, even government.
I read that you're inspired by the creation of products and experiences that combine tech, art and humanity. What is the key to integrating all those together? And is the design process different between designing a consumer product versus something like an user experience?
I think first and foremost, at Matter, we start with the user experience, or a person's engagement with a product or service over time. Unfortunately, UX has become associated primarily with digital design, but in all honesty, UX existed before digital. Any good designer thinks about a user's entire experience when designing whether that be physical or digital solution.
From the beginning, I've cared about what something does, not what it looks like. What it looks like comes out of what it does.
User narratives are central to our thinking, and then physical and digital design as outputs of the narratives.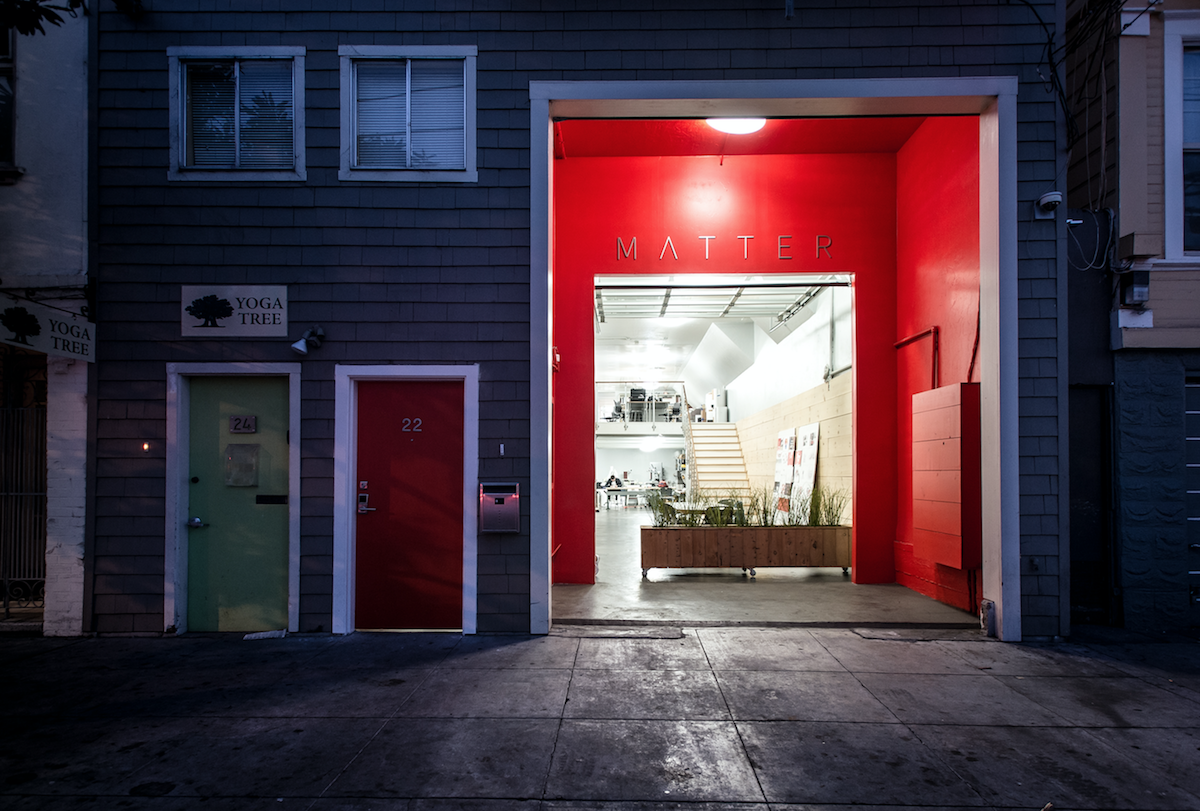 If you think about the person's needs first and and try to be empathetic to their situation, you will get a better product. User-centric products are better products, and therefore will likely sell better. It's really that simple. If you try to trick the user or try to bedazzle the user, in the end, that person's affinity with that product will be very short-lived.
Where do you see industrial and product design now compared to when you started?
I think the discipline of industrial design has progressed. Designers today have a lot more influence in corporations than they ever have before. Years ago there were a small number of enlightened companies with great design leaders like Braun with Dieter Rams or Olivetti with Ettore Sotsass, they hired amazing designers. It was probably a little more skewed to the European companies but then there were a few enlightened ones in America like Herman Miller and IBM. Now you see designers in very influential positions in companies, the most obvious one being Jonathan Ive at Apple;
I use the analogy of an assembly line in a factory when describing the product development process. It used to be, that designers were the first step of that assembly line, just helping things get to market by simply styling the next version of the same thing. Now designers have moved up into a more strategic position envisioning what products should be and how they should function. For example, the FuelBand idea at Nike, came from the designers not some strategy department.
Design education right now is very siloed. Do you feel like there's more integration happening at the education level? Or are you seeing today's up-and-coming designers still working in silos?
I try to break through the siloed approach when I teach a thesis class at CCA (California College of the Arts). I like to encourage the students to imagine being the CEO of their own start-up company. They have to be responsible for their mission statement, their logo, their brand, a digital component, a physical component etc., They get to experience the entire product experience end-to-end, not just "the thing."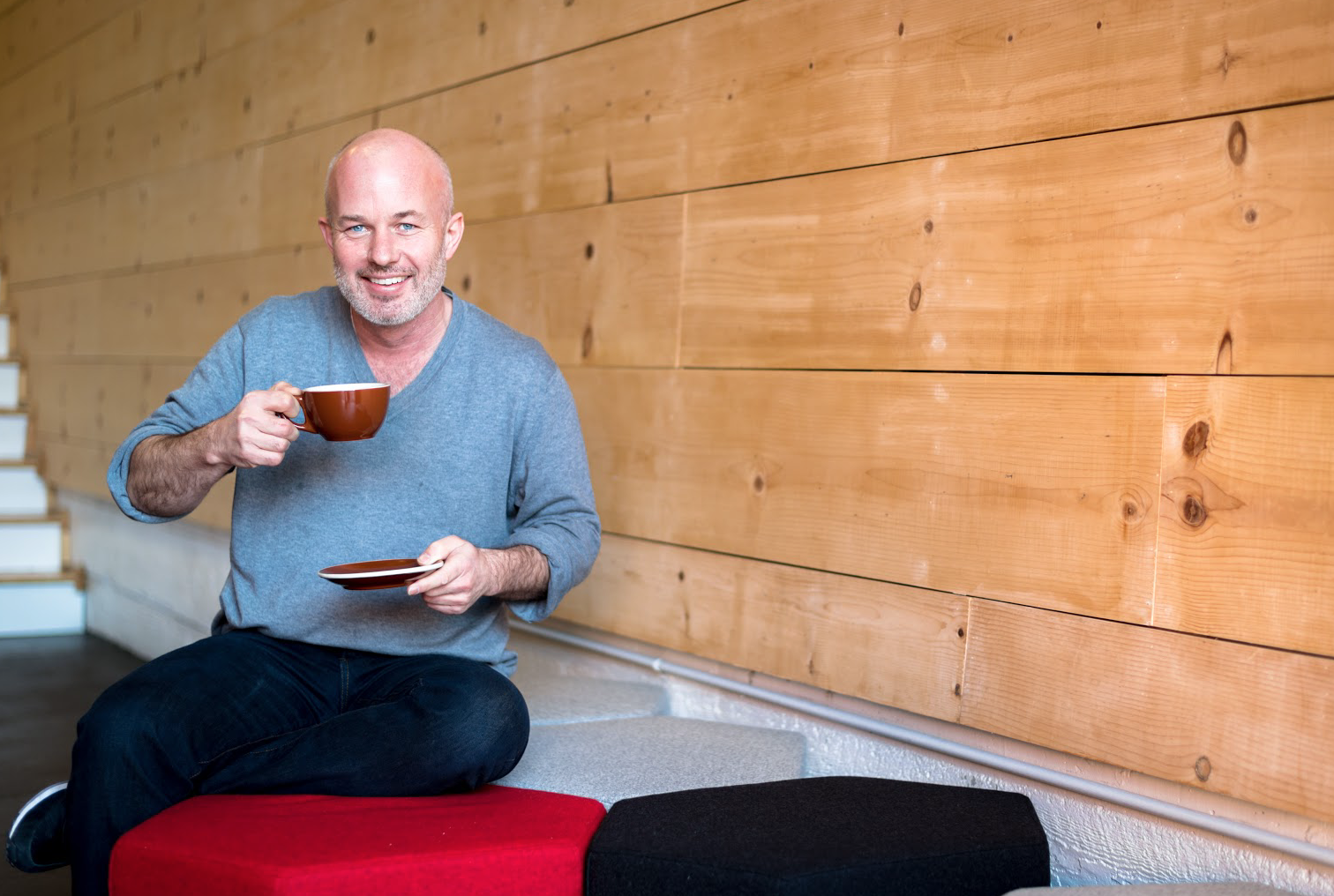 I know it's painful for my students but to become successful, Industrial Designer will need to have the depth of skill in many disciplines, such as CAD, renderings, models and technical drawings, but also broad understanding of all aspects of the product experience, including brand, digital, packaging, retail, etc. My students often have these images of star designers like Marc Newson or Philippe Starck in their heads, but there are one of those successes to every thousand of graduating students. I think it's smarter to think more broadly and strategically about ones carreer as an industrial designer.
Do you feel today's industrial designers are being trained for mass production? And is it possible for craftsmanship and mass production to coexist?
I think so. I believe that it is possible for craft and mass production to coexist, especially now because of these new production techniques. Now, you can buy a piece of software for less than $1,000, when it used to cost literally $50,000, 15 years ago. For less than $5,000 with a powerful Apple computer and a piece of software, you can design your own product and then, with your 3D printer, you can print things. And from printing you can then cast or you can print things out of metal now.
CNC is also another tool that's made huge advances from where it was, so now you can machine something as a one-off, which is completely changing the production process. Also, the whole financing and funding of said object or idea is more plausible through crowdfunding, which is also great. So all of those things that used to cost exorbitant amounts of money are now feasible for someone with a lot less money and just with initiative.
It also means there's been a lot of dumb ideas out there. That's the flipside. There's a lot of people who don't understand that this field does require a lot of expertise, a lot of skill, a lot of knowledge. It actually takes decades to become an accomplished designer, even past education. I don't think I really started to be a competent designer until at least five years of working.
What's one thing you wish you had known when you started out as a designer? And what's one piece of advice you'd give to today's up-and-coming designers?
If I was a younger designer, I would use that time to brand myself. Think of yourself as a brand from the get-go. You can grow and change over time but start. Have a point of view. It doesn't have to be perfect but have a point of view.
That would be my advice to upcoming designers. Have a point of view, promote yourself. Don't be afraid or shy. Put yourself out there.
Outside of work, what's your creative outlet?
I play the classical guitar, I like it. I like that because it's very visceral and tangible. You can play guitar on an app, but it does not compare to real, nylon strings and guitar that's made out of cedar and ebony. It's that human connection to the material world that you can't replicate.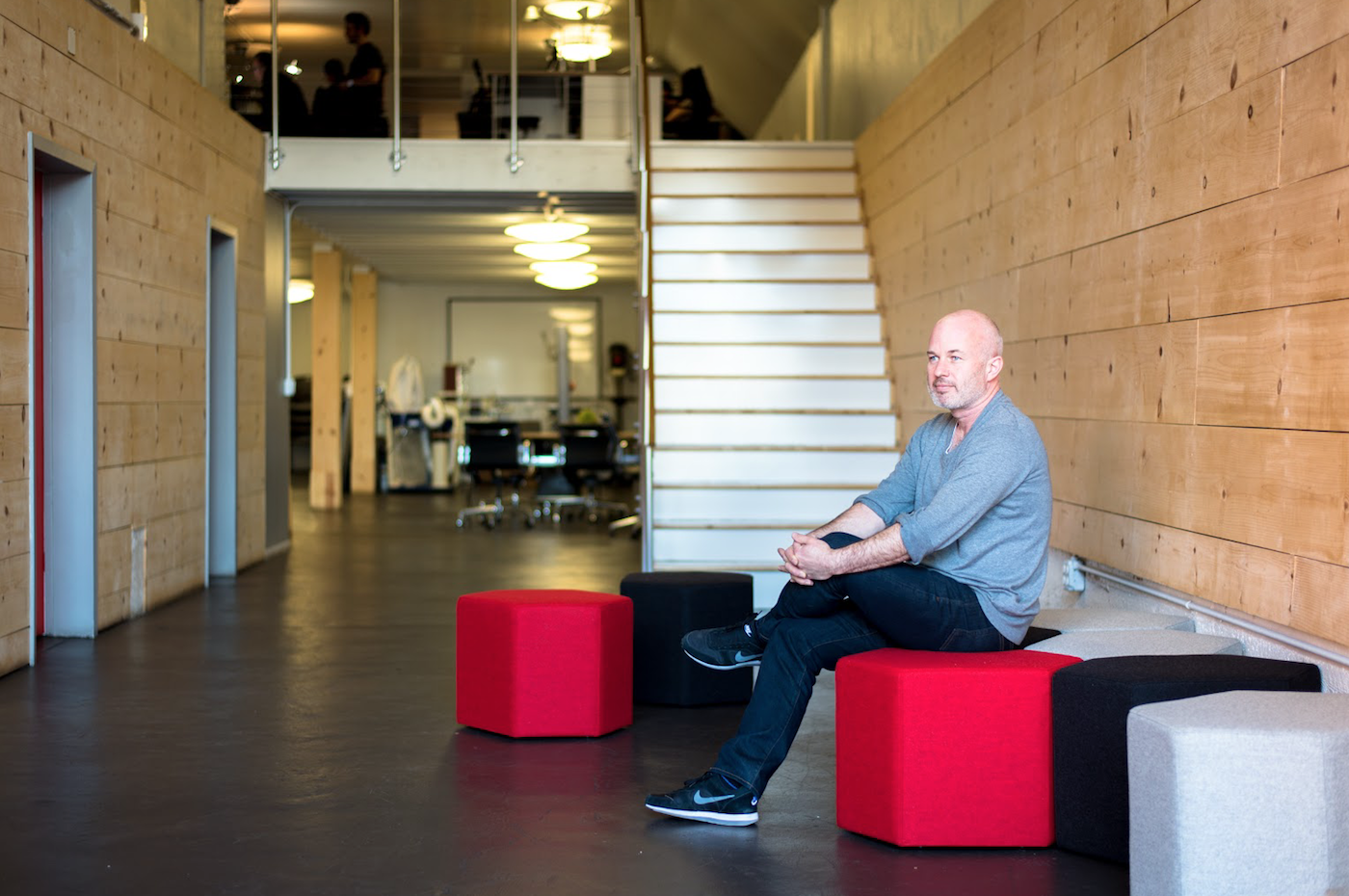 I enjoy oil painting and cooking. I like cooking because the results are immediate, whereas design can be six months, a year, two years before you ever see the result.
I think what's common about designers is that good designers enjoy seeing other people enjoy their product.

When you see someone pick up a potato peeler and they're using it and it's working great, that's my satisfaction. I don't need them to say, "Oh wow, this is the best thing ever!" I just like to see them using it and it's working as it should. Sometimes if you can put a smile on their face, I'm a little bit happier.
It's different to an artist. For an artist, it's usually a personal journey, a personal discovery whereas the designer, your success is if someone buys your product, uses it and you see them using it well and it makes their life a little bit better — that's the ultimate satisfaction.
What's been the biggest surprise or lesson you've learned in opening your own business?
What I'm really beginning to enjoy in the past few months is that the business now has its own momentum. I see people here on the team with their own initiative in making things work, and that's very rewarding.
The other thing is it's a bit of a life lesson, too. When you own a business, it's all consuming.I think as a business owner to protect your own sanity you need to draw boundaries. There's always more you can do when you have your own business. I often think "If I don't do this today, the world's going to fall apart tomorrow" but it won't. So you just have to create a limit, "Come 7 o'clock, I'm done" and I go spend time with my partner and relax.
What to read next